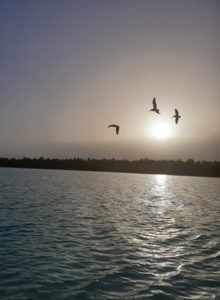 Due to the Covid, our crew will welcome you in complete safety aboard the Quetzal: the crew keep the mask all day long, disinfection of hands at the entrance to the boat for tourists, disinfection of the bar, tables, door handles regularly in the day.
This also goes through the control of our groups on board, for this we have decided to promote the privatization of the boat … by offering you a promotional offer!
The price of the boat for hire therefore drops from $ 1900 per day to $ 1200
This offer will be valid until 10/31/2020 … and includes:
– The boat with crew and guide
– Snorkeling equipment
– The drinks
– Snacks
The advantage of slow tourism currently in the country is that you can customize your day à la carte (scuba diving on board the Quetzal, night on board …), we will adapt to your requests!